15 Anchorage Road, Sausalito | Marin Real Estate | Jonathan Jacobs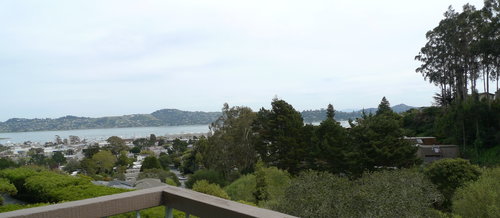 I am so happy for my client, whom I just helped purchase her first home. Located in beautiful Sausalito, this was a short sale that involved two lenders. My client made an offer on the property over the summer. There were five offers and she lost out to the tenant. That deal eventually fell through four months later. But, my client had set up an email alert on my website and saw the property come back on the market. We still had to compete with four other offers. Fortunately, I had the offer packaged perfectly for this scenario. Even so, we were also up against two foreclosure deadlines because so much time had gone by. The other key was that my client was smart enough to pay for a negotiator to work with the lienholders. And the negotiator did a fantastic job! We literally closed on the foreclosure deadline and my client got a great deal!
Set in the hills of Sausalito, this ample two bedroom/two bathroom condominium boasts a water view of Sausalito Harbor, San Francisco Bay, and the hills of Tiburon off the deck. It features hardwood floors, an updated kitchen with granite counters and stainless steel appliances. The condo is light and bright with recessed lighting, a Bosch washer and dryer, travertine outfitted bathrooms and a gas fireplace–great for non-burn days. Marin hiking trails are within walking distance, and the quaint, center of Sausalito is just minutes away.
Find out how I can provide a highly effective solution to purchase your Sausalito home, or to sell your Marin home with the best possible terms in today's market, by combining Internet expertise, access to our database of thousands of buyers, key relationships and other tools. For assistance in purchasing your home, or to schedule a complimentary consultation regarding a marketing strategy to sell your home, contact Jonathan B. Jacobs.