Mill Valley Film Festival 2010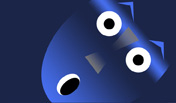 One of the great things about living in Marin is that there are a lot of great things to do. One of those things is the annual Mill Valley Film Festival. Put on by the California Film Institute, it runs from October 7th through October 17th, 2010 this year. Many award winning films and talents have come through this festival. And I'm proud to be involved in promoting such a wonderful event through "That's The Ticket". Anyone who buys a home with me through the month of October will receive a free home warranty up to a $4oo value.
Through my relationship with the California Film Institute, I will have access to some comp tickets. I will email friends, family and clients as tickets become available, so watch your inbox. Be sure to check the Mill Valley Film Festival website for more information, show times, and venues.
Jonathan B. Jacobs is a realtor who works with luxury home buyer and sellers, as well as first-time home buyers and sellers. For advice on buying or selling your home in Marin, a free market analysis complete with comps, or to go see any of the listings found this website, contact Jonathan B. Jacobs.